Annabelle Summers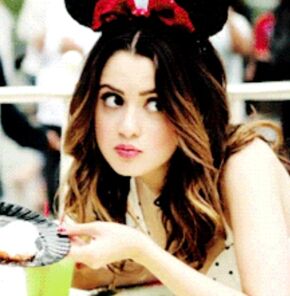 ---
Annabelle Summers
Name:
Annabelle Summers
Gender:
Female
Face Claim:
Laura Marano
Agent:
Katherine Forever
Birthday:
November 19, 1995 (18)
History:
Annabelle has been acting since she was 4 years old. When she was 7, she learned how to play the piano and guitar. At one point when they saw her star in a show for kids Wikilodean called her up and asked her to be part of there group.
Trivia:
She has been singing since she was 3.

Her dad passed away.

Her mom once was a singer.

Quote:
"Being deeply loved by someone gives you strength, - while loving someone deeply gives you courage."
---
---

---
☻Summersbelle☻
Ad blocker interference detected!
Wikia is a free-to-use site that makes money from advertising. We have a modified experience for viewers using ad blockers

Wikia is not accessible if you've made further modifications. Remove the custom ad blocker rule(s) and the page will load as expected.